01.10.2020
Why Us?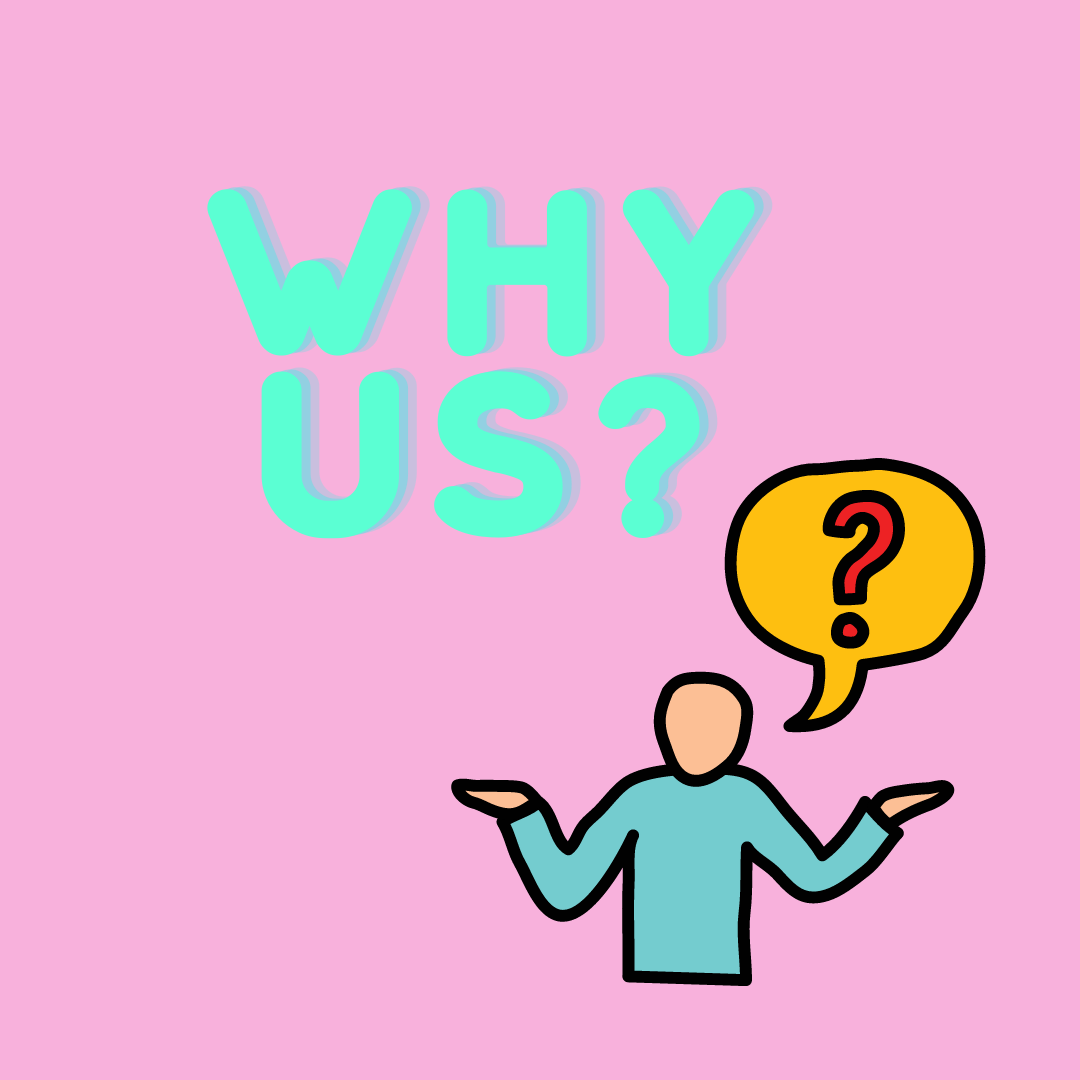 We know what you're thinking. Recruitment agencies are ten a penny. You've only got to do a quick Google search to confirm that.

You're right. There are hundreds of other recruitment agencies out there that claim to do what we do. It's only fair for you to ask the question 'Why you?' or 'What makes Nineteen Recruitment special?'

Before I answer that question, let's address the elephant in the room. I see it. You see it. Everybody sees it. Let's get that large land mammal out of here! The recruitment industry doesn't have the best reputation. We know it and we get it. We know the industry has a reputation for getting 'bums on seats', for, as the ye olde saying goes, 'pushing round pegs into square holes' and for charging grossly inflated fees for the privilege. As it happens, they were the very reasons that Nineteen Recruitment was established. Our Company Director, Louise, had worked in social work and in teaching for several years and, as part of that, had worked with recruitment agencies both in the capacity as a client and as a candidate. Her experiences led her to believe that she could do better.

Louise saw a gap in the market for an ethical, honest and fair recruitment agency. She believed that the education, social care and the public sectors deserved better from the recruitment industry, and she believed that hard working candidates deserved better too.

She set out to establish a recruitment agency that didn't charge the earth for their services, an agency that paid their temporary workers a rate that reflected their qualifications, experience and skills; an agency that made candidates feel valued and appreciated, an agency with a robust and thorough compliance process; but most of all, an agency that recruited with heart and kindness, and made a difference.

And so, Nineteen Recruitment was born: a company with one single objective: to do recruitment the right way.

The recruitment industry is typically a very corporate industry, so whilst recruitment agencies are ten a penny, independent agencies like ourselves aren't so common. We have a small enough team to give all our candidates and clients a highly personalised and attentive service but a big enough team to be able to respond quickly and efficiently to client needs, and to source vast work opportunities for our candidates.

So, let's get down to the nitty and gritty and answer that question: why us? Well because, in short, we care. We genuinely care about both our candidates and our clients.

We care about delivering an excellent service for our clients. When our clients rely on us for temporary workers or to find them the best candidate on the market for a permanent role, we take that seriously and do everything we possibly can to ensure we get it right first time. We invest all the time, manpower, effort and resources we need to deliver, first time. We understand that for some of our clients, office hours don't exist – it's a 24/7 job. To ensure we are available to meet their needs, we have a consultant on call 24 hours per day, 7 days a week. So if there are any last minute staffing requirements, we can respond right away.

We care about our candidates. We invest a vast amount of time in getting to know them. We don't just want to know about their qualifications and experience – we want to get to know them as people. It's so much easier to identify the right work opportunities for candidates when you know them well. We work hard to ensure our candidates feel valued and appreciated. We acknowledge their hard work in a variety of ways – sometimes it's a simple 'thank you' whilst at other times it might be by taking them out for coffee or by nominating them for 'Worker of the Month'.

Nothing makes us happier than when we match the perfect candidate with the perfect client. That's when the sparks fly for us, because we know we have made a difference to both parties. Ultimately, and put very simply, that's our main driving force here at Nineteen Recruitment – to make a positive difference to all those we work with.
Posted by: Nineteen Recruitment